Welcome to book a day trip with a fishing guide with experience of both the fishing area and the methods used to catch big fishes. The guide joins you on the trip, coaching and helping with professional advice. He also suggests a good fishing area and provides the boat. Depending on the fishing, the contents on this package may vary, and together we decide a suitable plan for the day. Safety is important for us, we always provide life jackets and an a personal insurance for all participants is included in the price.
Duration: The day trip takes approx. 8 hours, with the option to add more hours for an additiontional fee.
Persons: The trip has a minimum of two (2) persons and a maximum of four (4) persons. It is possible to more people to the trip, by adding additional boats if you are a larger group. If this is the case, contact us for more information.
Food: Decided case by case to suit your preferences.
Equipment: The guide provides life jackets. Bring your own fishing gear and baits or rent it from the guide. Remember to bring rain jackets, warm clothes and shoes / boots. It's no fun to be on the lake, freezing your a** off - it's always better to be warm and comfortable and we have storage space in the boat to tuck your clothes away if they're not needed!

Location: Our home base is the region of Östergötland where we have several lakes where we have a extensive knowledge and experience of the fishing conditions. We always guide in lakes and areas that we know. The fishing location can vary from Småland in the southern parts of Sweden up to Norrland in the north. Please let us know where you want to go, or let us recommend a lake depending on what you want to catch or where you want to stay.
Boat: A professional boat designed for sport fishing is provided by the guide at the selected fishing area.
Fishing permit: The fishing guide provides information on where to buy the needed licenses and permits to fish in the area. Permits are personal and not included, they are bought by guests before the fishing trip. However, the good news is that fishing Swedish permit are usually very inexpensive.
Pricing: The Price varies depending on the day trip contents, but is normally in the range of 3000-5000 SEK. Contact us by email for a price.
For more information or other questions, go to the booking page or contact us.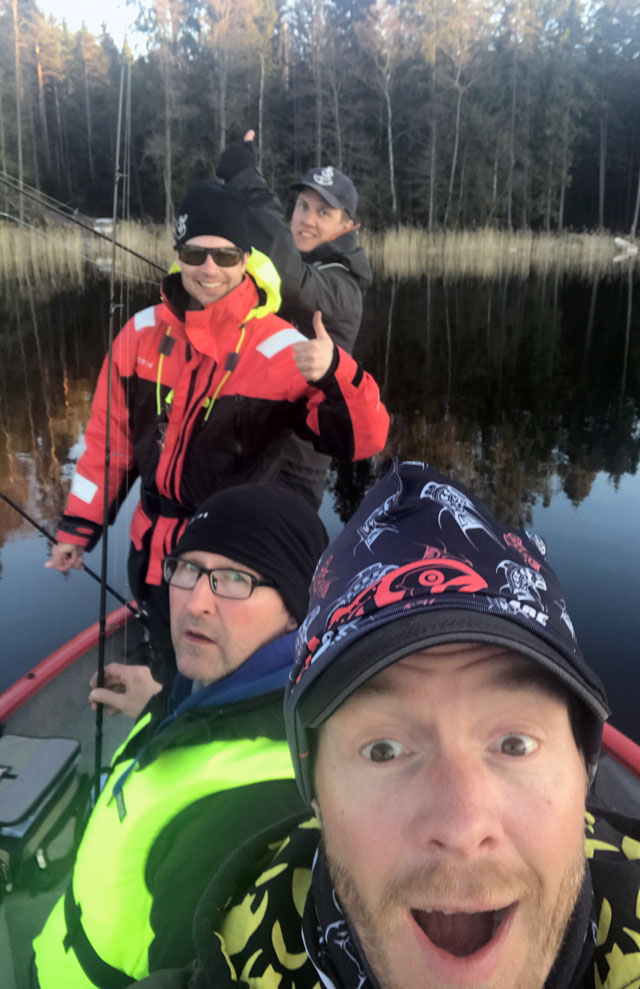 What People Think
See what others are saying about our services
Skillful guide
I enjoyed great fishing and scenery in Sweden. My fishing guide is skillful. I'm sure that you will have a nice fishing experience.
I had great day!
As my first guide experience in Sweden, 'I wasn't sure what to expect. Henrik was professional, and the boat and gear was top notch. I had a great time, and caught a bunch of fish. I highly recommend topcatch
New methods learnt
I enjoyed a great day on the lake, learning some new modern fishing methods for both pike and perch. Henrik is a great guy, full of fun.
Pro guide!
It was a very nice fishing day for pike. Henrik is really a professional guide!